Read More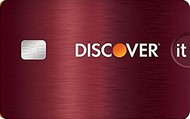 Discover it® Cash Back
As far as no annual fee cash back cards go, the Discover it® Cash Back ranks among the best. You'll get 5% cash back in quarterly rotating categories, up to $1,500 spent per quarter (then 1%; activation required). And Discover will double that for your first year! There's also a solid 0% introductory APR for purchases and balance transfers.
View More >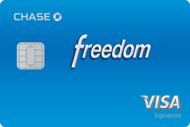 Chase Freedom®
This popular no annual fee Chase Visa card offers 5% cash back in categories that rotate every three months. If you don't like being tied down to just a few bonus categories, the Freedom gives you opportunities to earn on different purchases throughout the year.
View More >
Editing method and disclaimer
All the credit cards recommended by CardsPro come from our editorial team to organize and summarize through the real feedback of users on the Internet and the evaluation results of other professionals. We do not charge any fees from the recommended credit card issuers, we do our best to ensure the validity of the recommendations, but it does not ensure that we fully meet your needs and the accuracy of the information. When you make a decision with reference to the credit card information recommended on this website, the information of the credit card issuer shall prevail, and we declare that we will not bear any responsibility and consequences.